Do you have the BEST idea for an app, but you don't know where to begin when creating an app business? No worries! This is the perfect article to help you get started with your app business development. We'll answer some of the most asked questions about how to create an app business and let you know what options are available to monetize your app design and earn a profit.
So where do you start?
Business Plan
First, it is important to outline what strategy to use for your app idea. What do you wish to gain from building a business around your app idea? The simplest way to do this is to establish a business model for your app idea and define what the core features of your app will be. You should be able to identify the purpose of your app (entertainment, problem-solving, etc.), who your target consumer is, and the structure of your company (sole proprietor, LLC, etc.). There are many details involving the analysis, planning, and execution of the entire project, so learning what to include in your business plan is key.
App Development
Next, you'll want to take your idea to the next level and put it into action. Whether you choose to develop the software in-house, or outsource the app development, you'll want to create a prototype of your basic app design. One of your top priorities in creating an app business is to put the app on the market quickly to learn about the user experience and demand. The purpose for this basic prototype is to understand how your app is received by your target consumer and begin running analytics from the response.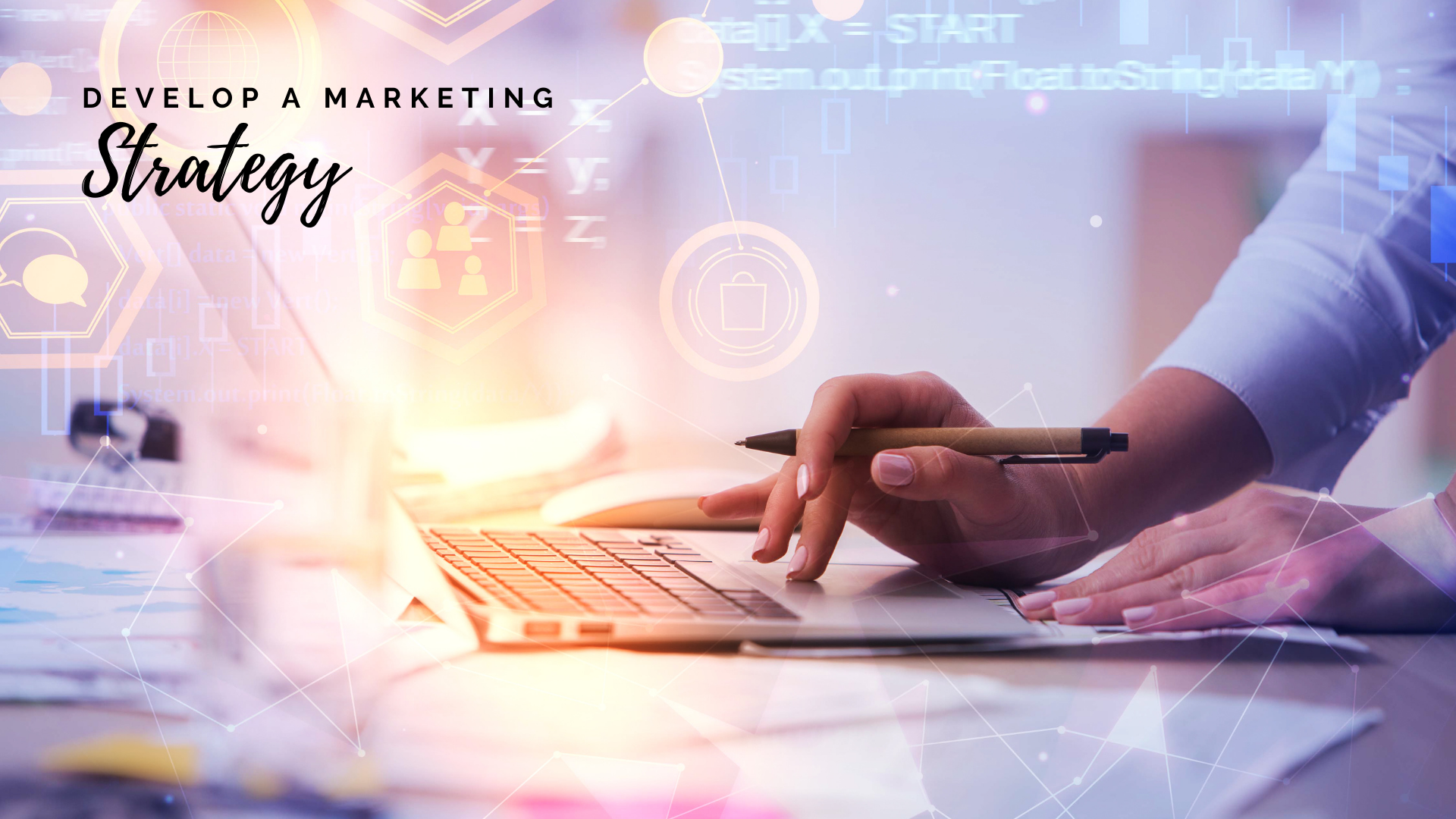 Marketing Strategy
As you continue creating your app and developing analytics from consumer feedback, it is also crucial to begin marketing your app to the public. If your app design is to help another business function with their daily needs, you want to use a strategy that builds a Business-to-Business relationship. This typically indicates that your app is driven towards a niche market. B2B models are commonly more rationally motivated, and their main priority revolves around lead generation. How will your app help another business build its customer base?
One example of a Business-to-Business software application that continues to generate income year after year because of its business model and marketing is Adobe Photoshop. Adobe identified a target niche to develop and market its app specifically towards photographers. Their purpose was to aid photography businesses with editing photos, and as photography businesses utilized Adobe's Photoshop application, they built a larger customer base.
However, if the purpose of your app design is for entertainment, your marketing strategy will likely be Business-to-Consumer or B2C. Gaming apps such as Candy Crush and Pokémon Go are some examples that are included in this category. B2C marketing focuses on a larger scale market and is more emotionally driven. Your number one priority in this strategy is to drive brand awareness for your app.
Not every app is going to fit neatly into these categories. Social media apps tend to start as B2C because they market to the public and are known for entertainment purposes. As time has gone on though, apps like Facebook and Twitter have become useful for advertising businesses. This creates a mixed strategy that includes marketing to large crowds but also helps other businesses with lead generation. If you're not sure which strategy to use for your app business, it may be best to start with B2C and adapt B2B marketing once you have a larger, more established consumer base.
Why is all this planning so important?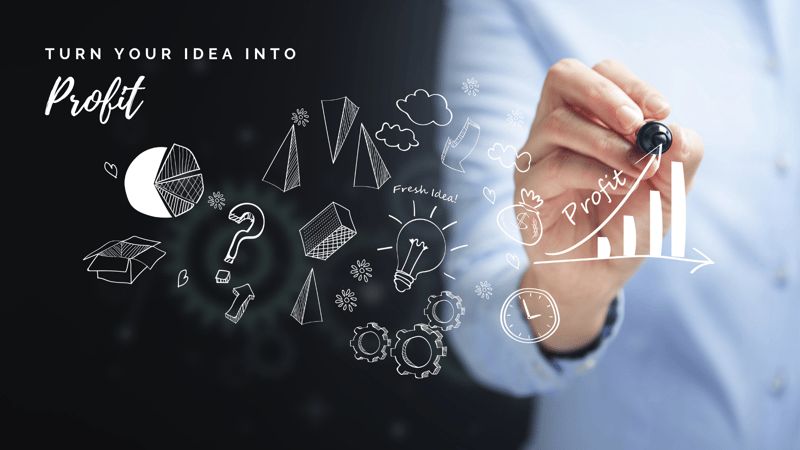 Monetization
After you've developed your business plan, marketing plan, and the app is now on the market, it is time to monetize! Again, there are many avenues to pursue when determining how to profit from your app idea, and your strategy also depends on the type of app or software product you create. This is why it is crucial to plan out your business and marketing strategy before you begin your monetization strategy.
Generating revenue from monetizing your app is dependent upon the number of active users as well as customer satisfaction. Consumer experience is the most important factor in determining a successful app monetization strategy because it requires happy users to generate a profit. Some tips that will you retain happy customers while implementing a monetization strategy are to keep track of engagement, keep consumers loyal with discounts, and create pricing models based on user behavior. Each monetization strategy has pros and cons, and we've outlined an overview of the most popular types of strategies.
Freemium
Becoming more popular over the past few years, this method makes it easier to incorporate analytics from the basic prototype, while allowing consumers to upgrade to a premium version with more features to your app. This version works best when you want your basic free version to attract a larger user base, while offering more value for an extra fee.
Subscriptions
This is another increasingly popular model for monetization that usually entails a free trial period, after which the user is required to pay a fee for a specific amount of time. This model tends to work best at retaining app consumers for a longer amount of time. We used Photoshop as a previous example of a B2B marketing strategy, but they are also known for their subscription monetization.
Advertising
Advertising is probably the easiest way to monetize through your app without requiring your consumers to pay for your app in any way. This method is most successful when you have a larger and more engaged user base. Your profit won't come directly from your users, but from their engagement with the in-app advertisements. It's important to remember that your users are more likely to engage with ads that are related to their interests, so reviewing your analytics is crucial to generate more revenue from this method.
In-App purchases
The principle of this monetization model is that your app is basically free, but additional features are available to purchase. Mostly used in gaming apps, this method works best when your app is engaging even without the purchases. The purchases will need to offer real value to the users, and you will need a large enough demand that you will generate revenue regardless of any commission fees.
Transaction fees
This newer business model has been most popular with eCommerce apps such as Etsy, Shopify, and Ebay, transaction fees are one of the ways to monetize your app when your app allows consumers to trade products with each other. Basically, you're providing the platform for buyers and sellers to complete transactions with each other for a small fee.
Hybrid
Many app developers have implemented multiple monetization strategies to generate the most revenue possible from their app business. For example, the most popular combo of the strategies above is to utilize a freemium and advertisement strategy together. Many app creators offer a free app and use advertisements to generate income to start, but after they've reviewed how users respond to the ads, they've included a premium version where users can pay to exclude ads from their app experience.
Apps such as Hulu and Netflix also use a hybrid strategy, combining advertisements and subscriptions. They require consumers to pay for a subscription to their app, but also include ads in the basic version. If users wish to forgo ads, consumers can elect to prevent ads in their app experience by paying for a premium subscription.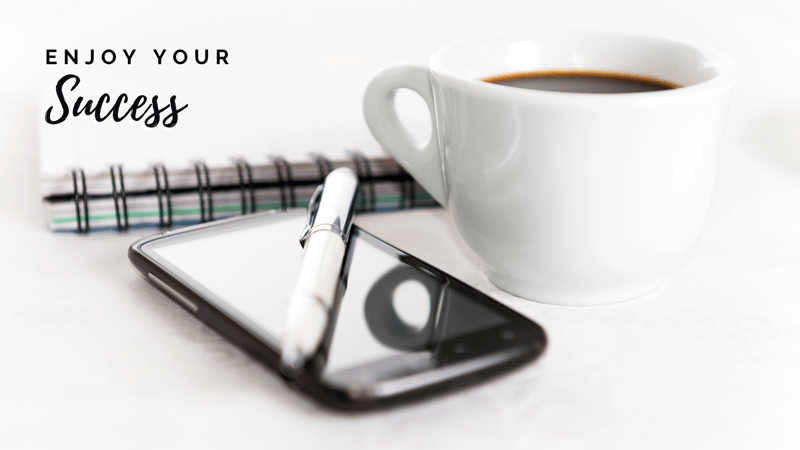 While this article is just an overview of where to start and how to build a business around your app idea, most successful entrepreneurs develop their business models based on these strategies. Flexibility is important throughout the process of building your business. You will need to find the balance between monetization and consumer experience to become successful. While there is no universal formula that can guarantee that you make a profit, user analytics will offer some insight into the development and success of your app design. Put yourself in your consumers' shoes and think about which methods would make your app more desirable and which strategies would turn users away from your product. Let me know about your own app business journey or what other questions you might have about building your own app business in the comments below!